"Rock your own story." — Barbie in Rock 'N Royals
Entertainment Weekly and IGN have confirmed that Sony Pictures has partnered with Mattel, Inc. and Parkes+MacDonald/Image Nation for a live-action comedy featuring Barbie. Sony considers this as its next "big, global franchise" and plans for the project to go into production by the end of 2014, according to a press release.
The live-action film will be written by Jenny Bicks and will be produced by Walter F. Parkes and Laurie MacDonald. The story will follow Barbie through many of her more than 150 roles, not limited to but including mermaid, princess, and president.
In a press release, Columbia Pictures' president of Production, Hannah Minghella, said, "We've always thought that the Barbie story had great potential, but a universe of possibilities opened up when Jenny, Walter and Laurie brought us their unexpected, clever, and truly funny concept. It captures everything that has made Barbie a classic for generation after generation while also standing on it's own, establishing Barbie as a truly original screen character. We're confident that Barbie will delight audiences, no matter where her adventures take her."
There's no word yet on whether Ken, Barbie's well-known boyfriend, will appear.
The movie is scheduled to be released on 6/2/17.
Barbie Doll Movies and Barbie Universe are run by Kobi Bender, but are currently on hiatus. Click the links for fun websites for Barbie fans to enjoy!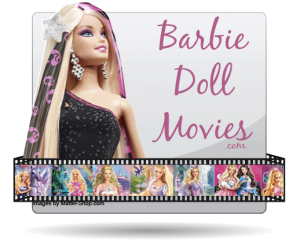 My Scene Wiki is a sister wiki to the Barbie Movies wiki about Mattel's My Scene franchise.